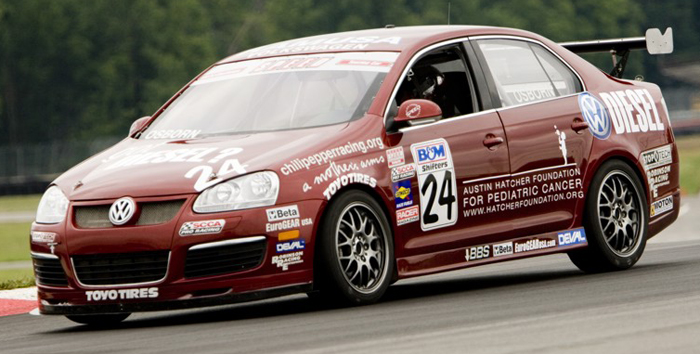 Terms & Conditions



Payment
All products must be prepaid before shipping. We accept major credit cards, money order, paypal and certified checks. Checks and money orders may require up to 2 weeks for clearance before the order can be shipped. All returned checks are subject to a $35 processing fee.



Returns/Exchange
All returns and exchanges must be approved by EuroGEAR USA with a Return Merchandise Authorization # (RMA#) and are subject to a 25% restocking fee (calculated from total price of products). All approved return or exchange products must be returned in unaltered and unused conditions including all original hardware and instructions in its original box and packaging. To receive a refund or exchange, original packaging (manufacturer's box, packaging, etc.) along with all hardware, accessories installation instructions included in original order must be returned. Special order and made to order items are non refundable.
In case of products being damaged during transit, a refund will be given only after a claim has been settled with the shipping carrier. In the event that a return shipping damage claim is denied due to insufficient or improper packaging, no refund will be issued. In the event of receiving a damaged item, it is the customer's responsibility to notify the shipping carrier & EG USA within 1 business day. All general return/exchange requests must be made within 5 business days of receipt and are subject to approval. For international order, all sales are final due to the complicated nature and high cost of international shipping. Regarding return or exchange requests, customers must send all return forms and merchandize to EuroGEAR within 5 business days of approval or return conditions may be void. Made to order items such as carbon fiber products are non-refundable. Failure to comply with these conditions may result in refusal of return at customer's expense, denial of damage claim and no refunds will be issued.

•For ALL returns, the refund amount will be less original shipping & handling and restocking fee.
•For "free shipping" & promotional sale items where shipping is included as part of total price, all refund or store credit amounts will reflect deduction of original cost to ship the product to the customer as well as the cost to return the product to our warehouse (if such service was provided by EuroGEAR).
• Defective products can only be returned in exchange for the exact same product. No refunds or exchange for a different product will be allowed. Defective products must be returned for any refund or partial credits to be issued.
• Defective product returns are subject to inspection and EuroGEAR in its sole and absolute discretion shall be the sole determiner of whether a product is in fact defective. (Please note that the inspection process may take up to 10 business days in addition to normal processing time.)


Shipping/Order Processing
Most aerodynamics products are shipped via truck freight and normal delivery time may range 10-20 business days depending on the origin. Carbon fiber products usually have a production time of 1-4 weeks unless otherwise noted. Though we purchase insurance for all shipments, damage during transit may occur. Please inspect all packages and its content before signing and accepting the package. In the event certain parts are missing from your order, please report immediately upon delivery. Missing item(s) claims will be declined if reported over 2 business days after delivery. In the event that damage has occurred, note all damages on the delivery bill and have the delivery person sign for verification. Damages must be noted at the time of delivery, no exceptions. Contact us within 1 business day regarding the damage. Failure to comply with this policy may result in denial of claim. To cancel or modify your order, please contact us by telephone. Cancellation and modification cannot be guaranteed as the order might have already been processed. Please note that we do not accept email order cancellations. Made to order items may not be cancelled once production has begun. Production of made to order items usually begins within 1 business day. Please be aware that made to order items has a production period before items can be shipped. The customer is responsible for any additional fees including but not limited to: custom duties, taxes, tranfer fees, agent fees, storage fees and related charges. For oversized shipments such as body kits, bumpers, hoods, certain lips and side skirts, please provide a business address for delivery as it will be shipped via truck freight. If no business address is provided, will call at your local terminal may be another option.



Backorders on Products
All in stock products are shipped within 1-2 business days. Any products are not in stock will be ordered immediately and will be shipped upon its arrival. In the event of a backorder, customers may cancel their order within 10 business days from the original order date. Any cancellations made after are subject to a 15% cancellation fee. Carbon fiber products are made to order unless otherwise stated. Made to order items may not be cancelled.



Warranty/Liability
All products sold by EuroGEAR USA are aftermarket products unless otherwise stated and therefore, do not come with any warranty. All parts are sold on a "as is" basis and all sales are final. Certain products may require prep work and custom fitting for installation. Products sold by EuroGEAR USA are intended for off road and show use only. EuroGEAR USA is not liable for any damages or injury caused by these products. Some products may not be legal in some states and vehicles with these parts may not be driven on a public road or highway. In some cases, special modifications may be required to install these parts such as removal of turn signals, bumper reinforcements and other safety equipment. Making such modifications may impair your safety. Hood pins are required to properly install carbon fiber hoods. Always use all necessary safety devices when using these parts. Perform such modifications at your own risk. EuroGEAR USA is in no way responsible for your actions.



Copyrights/Trademarks
All contents found on this site including text, icons, graphics, pictures, logos, and images are properties of EuroGEAR USA or its owners. Any unauthorized use of the materials on this site is subject to criminal and civil penalties under copyright and trademark laws. EuroGEAR USA, icons, graphics, pictures, logos and images are trademarks and/or trade dress of EuroGEAR USA. All other trademarks, product names, company names or logos and customer provided pictures herein are the property of their respective owners. EuroGEAR USA is in no way affiliated with Audi, BMW, Mercedes Benz, Mini, Porsche or Volkswagen.



Typographical & Graphical Errors
Typographical, graphical or other types or errors may occur on this web site. In the event an error such as a misprinted price on a product occurs, EuroGear reserves the right to cancel and refuse sale to the customer under any circumstances. Prices are subject to change without notice. Sales are subject to end without notice. We reserve the right to refuse sales and service to anyone.

Thank you for reading our terms and conditions. Please contact our staff directly if you should have any questions or comments. We wish that you enjoy your shopping experience at EuroGEAR USA.